A couple of years ago I bought a used mountain bike to ride to work. The main goal was to reduce the 24 minute walk and save some time. But the ride to Kent St was too strenuous to do it in work cloths and I had to take a shower once I arrived. In the end it was less of a hassle to walk. So I stopped using the bike soon after.
E-Bike My new job is near Central and walking would take about 35 minutes and with brisk walking and perfect train connection it would take about 20 minutes. Google maps suggests 17 minutes per bike. So I lobbied Martina for a few weeks and we found a shop that closed its bricks and mortar store and sold off new and ex-rental e-bikes cheaper.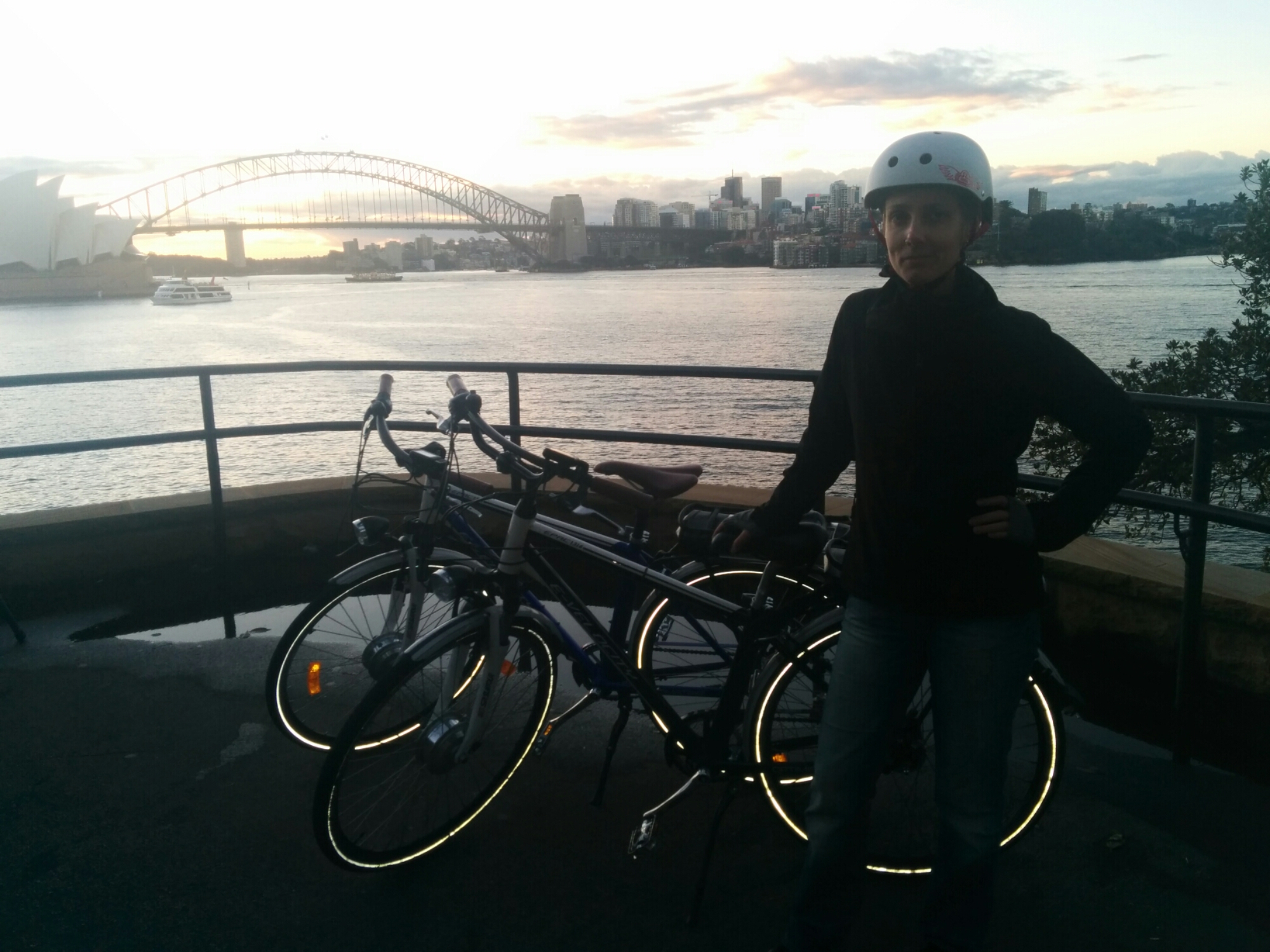 The last three weeks I rode to work everyday come rain or sunshine. And it takes about 14 minutes and I don't sweat. Martina rode with me when it did not rain and when she wasn't sick.
We both enjoy the ride, and once we get used to it, we probably can save some more time with different routes.