I previously only knew the Sydney Harbour Foreshore Authority for cheaply selling off access to your harbour as well as a little bit of corruption.
But when we went to the GP this morning and left our bikes outside for about 20 minutes, we found two of these beautifully prepared notes attached to our bicycles: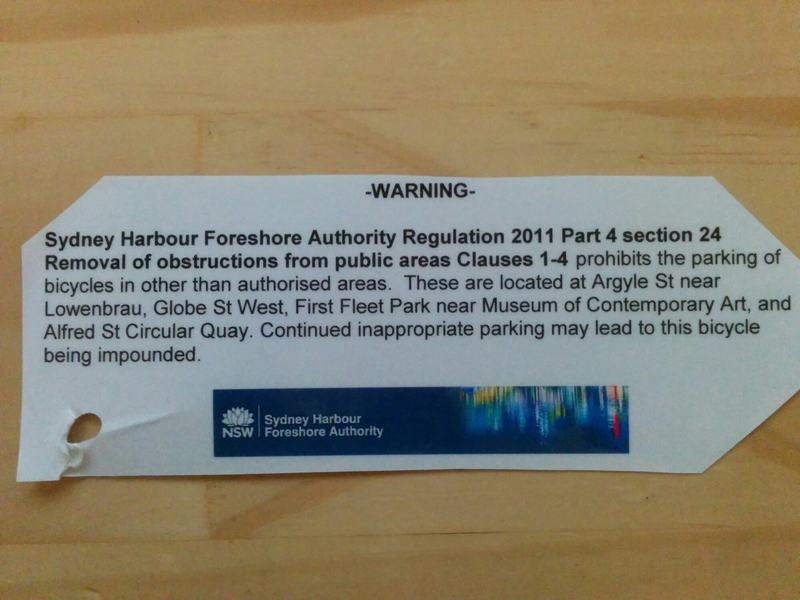 I thought the Sydney Harbour Foreshore Authority were axed but they still seem to be going strong!
For the record, our bicycles were not obstacles to anything. We attached them to each other on opposite sides of a lamp post without touching the lamp post. The bikes and lamp post were not even remotely obstructing anyone's path.