After reading about it a few times I decided that I am too lazy to build one and we bought a ~10$ version of the Google Cardboard.
It took about a month to arrive and was quickly unpacked and the app downloaded.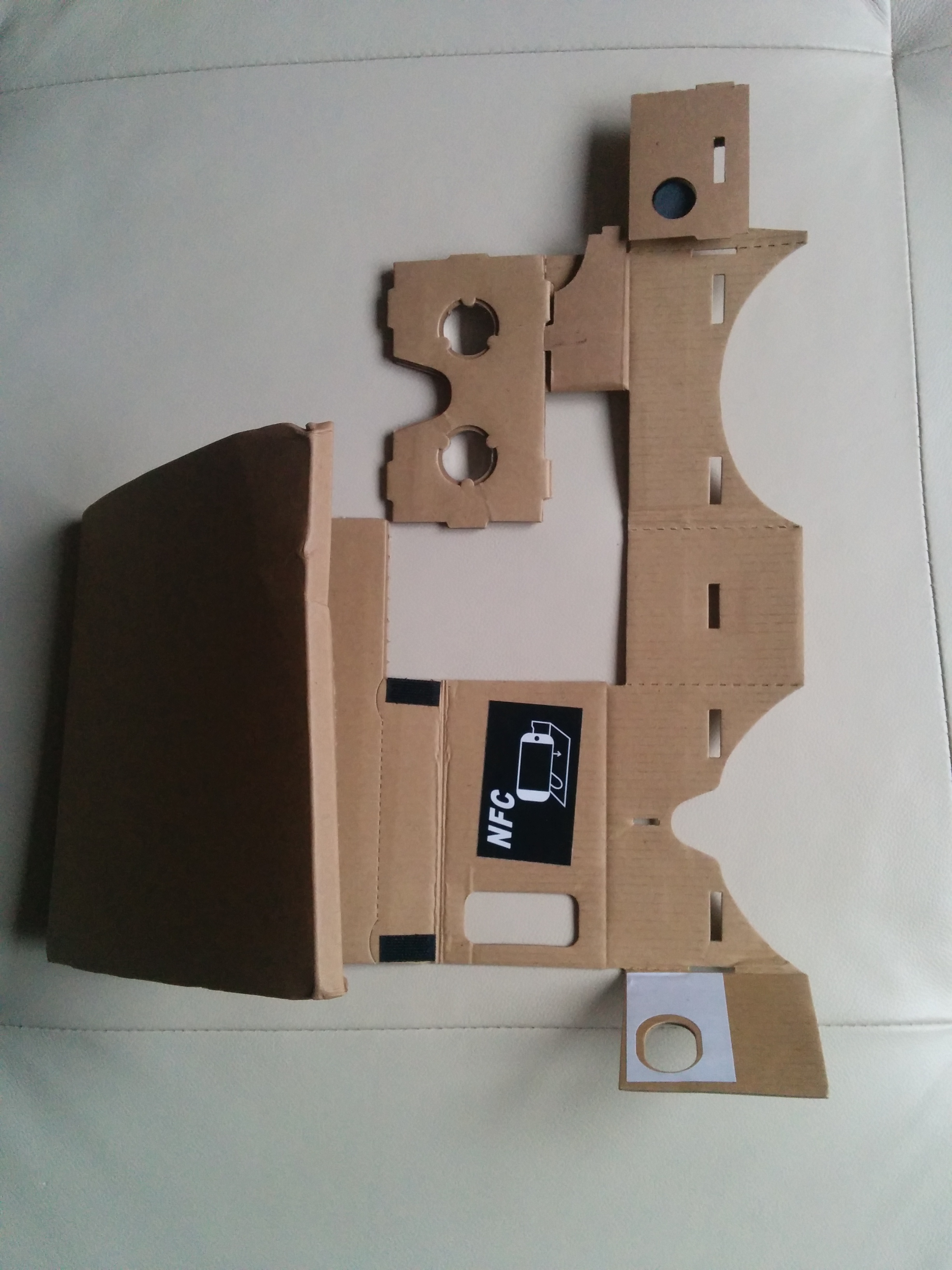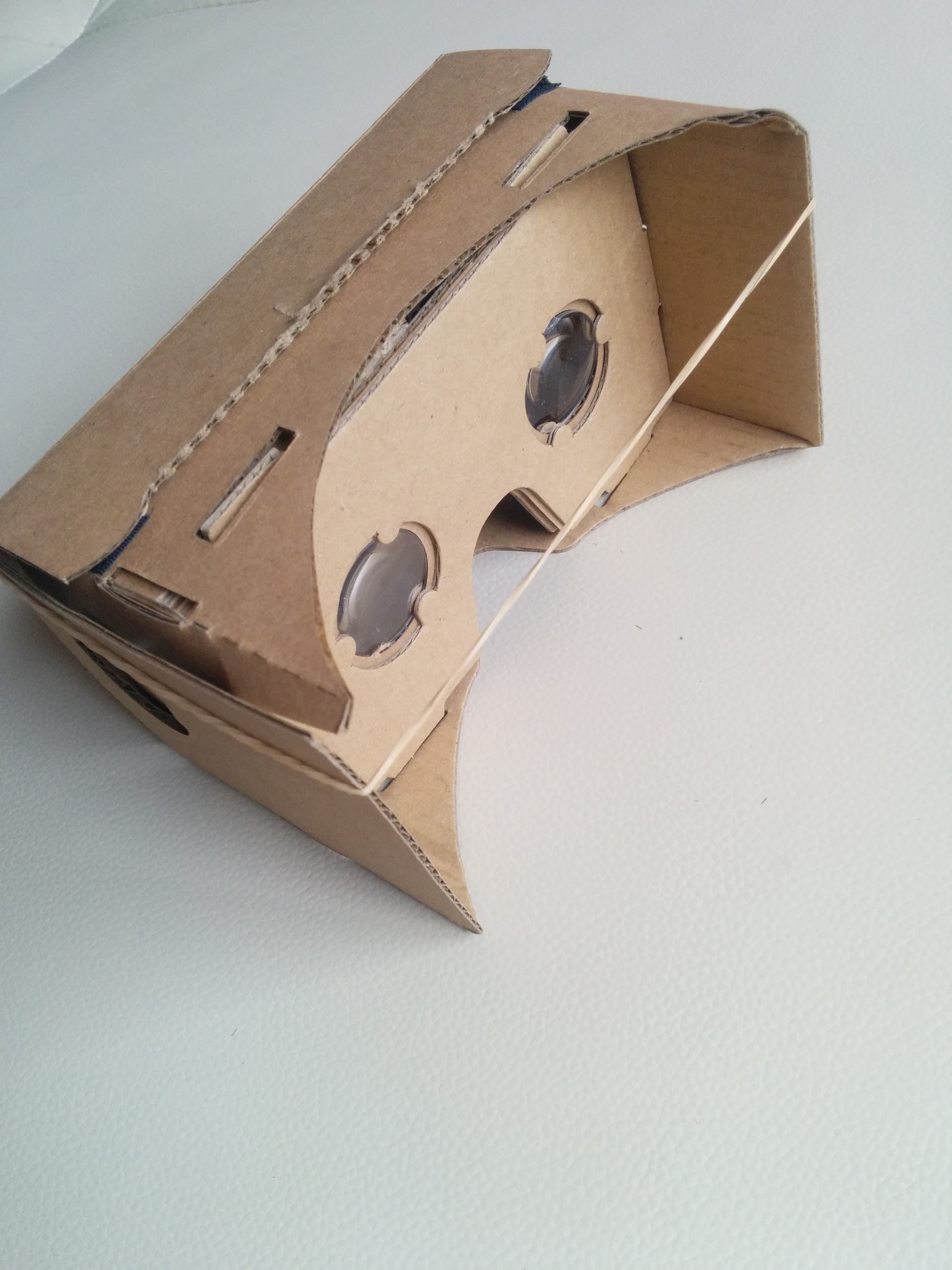 After playing with the Google Cardboard for about an hour our eyes hurt and we are slightly happier than before.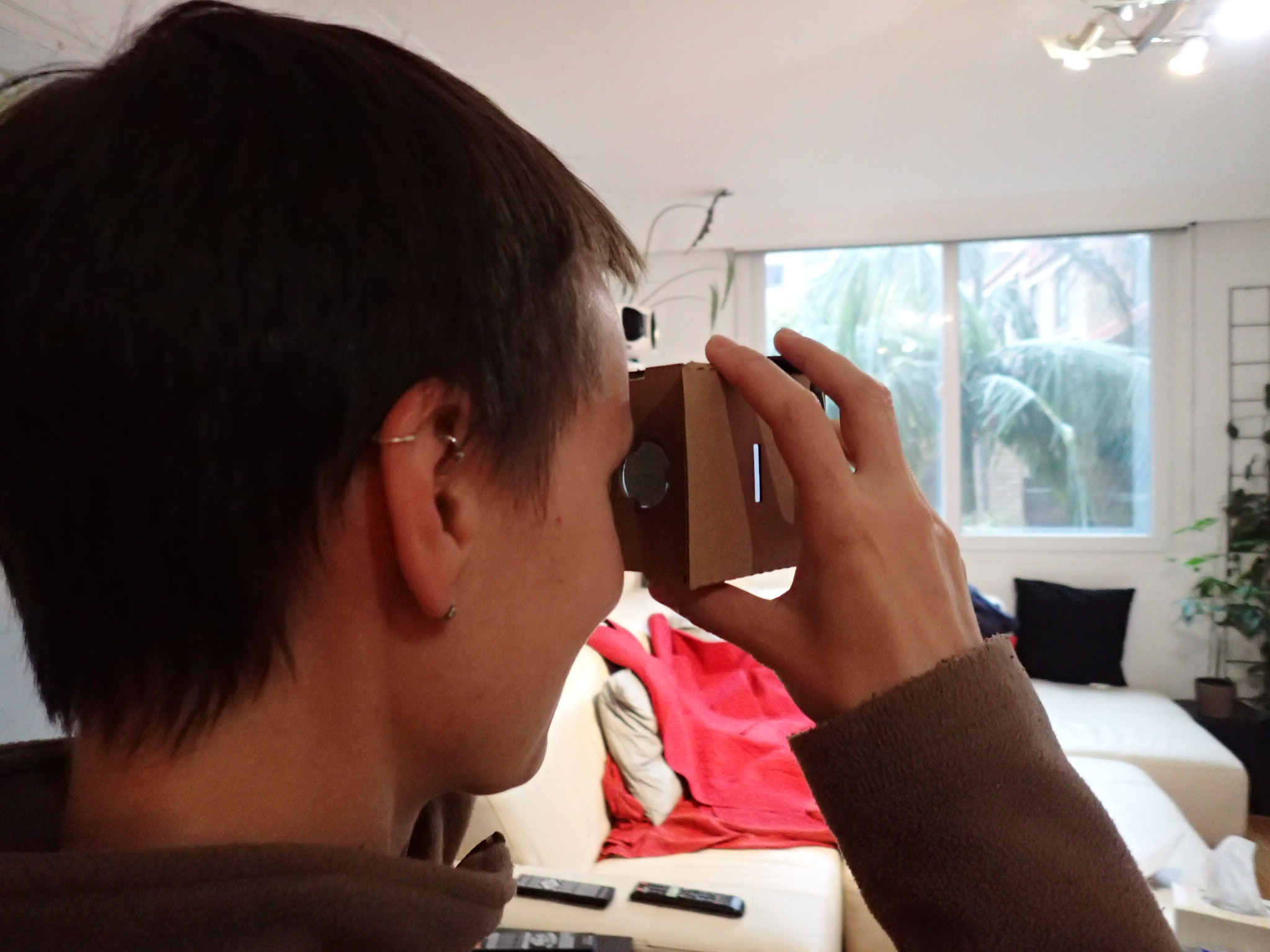 It is such a neat idea and simple idea (a different approach). And it works very well with the Nexus 5.
After a while we took off the part that holds the lenses and moved it a bit further (1.5 cm) away from the screen to get the picture sharp. Could be the wrong lenses, bad eyes, etc.
We checked out my Hallstatt and other spheres, I flew to Vienna in Google Earth and back to Sydney, Martina checked out her parents home. Connected Bluetooth headset, mouse and keyboard (lacking a controller) and checked out some more and generally enjoyed it.